(Family Features) Easter signals springtime and provides an opportunity to gather with loved ones to celebrate. However, hosting the get-together – whether brunch, lunch or dinner – requires planning and preparation to ensure the event is enjoyable.
From the guest list and menu to the decor and activities for the kiddos, consider these steps to get ready for Easter hosting duties.

Make a Guest List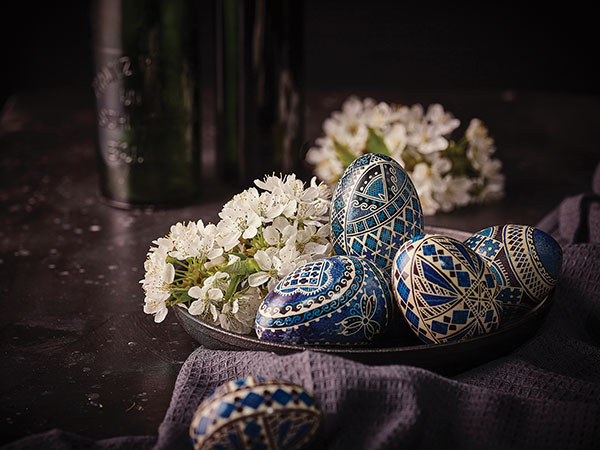 When planning your gathering, first think about how many people your space can accommodate. Ensure there's a place for everyone to sit and eat, even if that means bringing in extra tables and chairs or designating a "kids table" so all the adults can sit together. Once you know how many people you can invite – and have a plan for seating – send out festive invitations or create a group on social media with your preferred guests to gather RSVPs.
Take Inventory of Necessities
Once you have your guest list set, take inventory of serving dishes, utensils, linens and glassware. Depending on the number of guests, you may need to invest in extra supplies or borrow from a friend or relative to ensure you have everything you need. If you don't have enough of one set of plates and flatware, mixing and matching is a trendy move and can serve as an additional aspect of your decor.
Plan the Menu
When setting your menu, traditional favorites like ham or lamb are almost always a hit but remember to consider any diet accommodations that may need to be made for any vegan or vegetarian guests. Dishes featuring eggs, carrots, ginger and other ingredients that call spring to mind like quiches, soups, galette and more can be a perfect complement to the traditional main course. Serving the meal family-style with platters and bowls for everyone to share or hosting a potluck with guests bringing assigned dishes can help reduce the stress of trying to prepare the entire meal yourself.
Decorate in Advance
From a seasonal wreath on the front door to a well-dressed table complete with place settings and a festive centerpiece, getting your decorating done early can not only reduce stress on the day of your event but also get you into the proper mindset for the celebration. A pastel or light-colored hue can add to the springtime vibes, and flowers, seasonal fruits in bowls and decorated eggs can all add to the tablescape.
Keep the Kids in Mind
While the meal is likely a highlight of the event for many, the younger guests often look forward to the activities, such as decorating eggs or an Easter egg hunt. You can hard-boil eggs in advance and set up a decorating station, complete with dyes, markers, stickers and more. Or while you're finishing up inside, designate another adult or older children to hide pre-filled plastic eggs around the yard (weather permitting) and manage the hunt.
Find more ideas for hosting Easter festivities at eLivingtoday.com.
Photos courtesy of Unsplash